The director Eli Roland Sachs has made a film with his brother Jakob which deals with topics such as belief and religion, however focusses on a brother relationship between the director and his brother Jakob. The film tells the sensitive story of the young man Jakob, who, once a nihilist atheist, turns into an orthodox Muslim. Nevertheless does the film not focus on salafism or the rightness of Islam, but rather looks at the search for a sense in life and how a family deals with this situation.
On the 1st of November the film celebrated its premiere at Dok Leipzig. Both Eli and Jakob Sachs presented their film and met with the Dok Spotters after for an interview.
Elí Roland Sachs (left)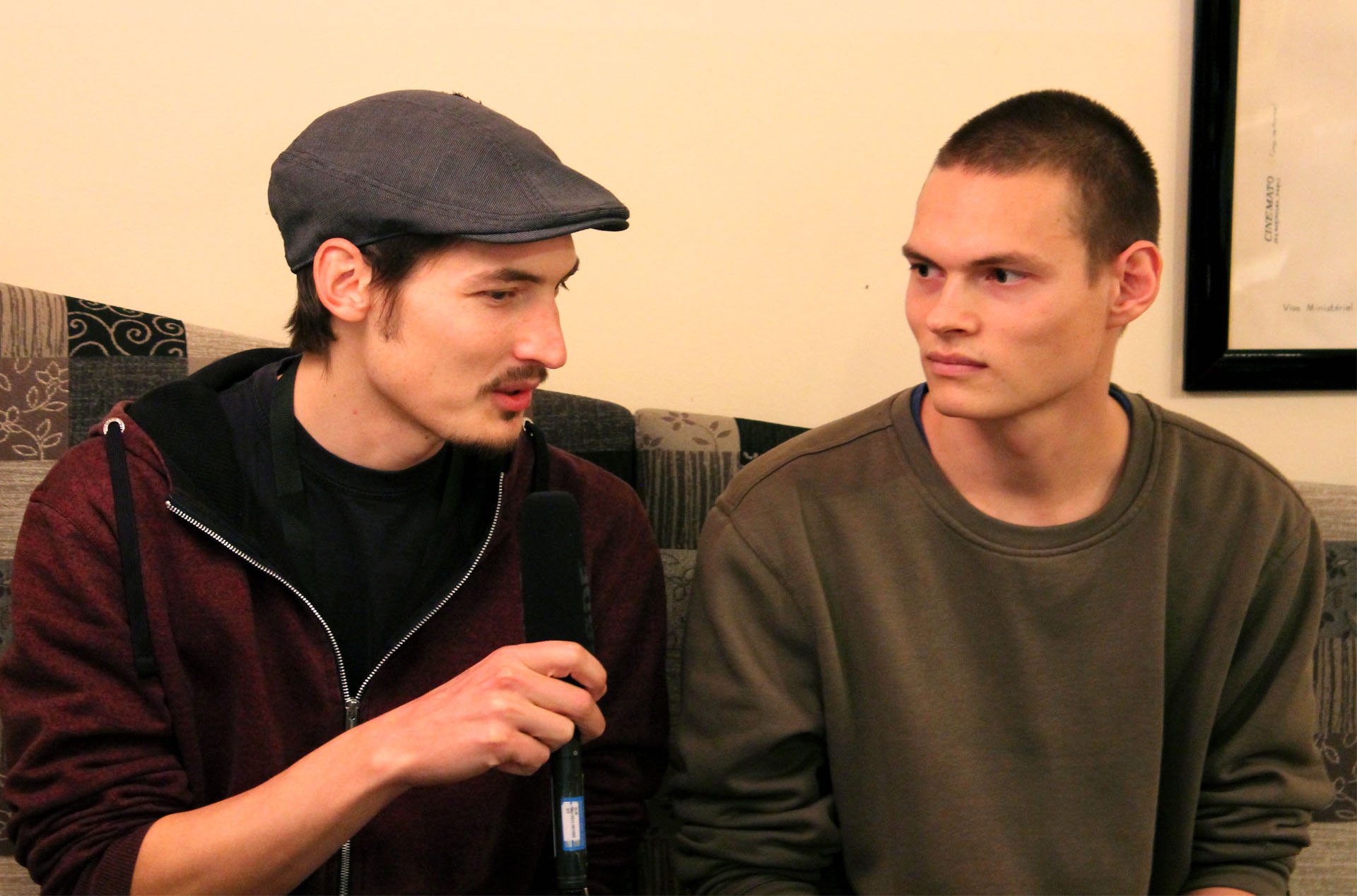 Your Dok-Leipzig in 3 words: impressive, gripping, surprising
How did you get in contact with documentary movies? As a child with animal documentaries, however, I found them quiet boring. Later then at the film school in Köln I was able to explore the whole universe of documentary movies and I noticed that it goes way further than animal documentaries. .
Which topic will be part of your next documentary movie?: The African continent is something for me, a place for me to find many stories.
Wolf Jakob Sachs

Your Dok-Leipzig in 3 words: new, interesting, exciting
How did you get in contact with documentary movies?: Through my brother
What kind of topic do you want to see in a documentary movie?: I am interested in music, especially African. There is even a film at the moment that I want to watch, Mali Blues.