Dominique Margot
Your Dok-Leipzig in 3 words: Great movies, exotic houses, cold
How did you get in contact with documentary movies?: I guess through my film " La longueur et la largeur du ciel". It was a film about a friend of mine who has the glass bone disease and is a circus actor. I met him in the circus and we did this film together.
Which topic will be part of your next documentary movie?: So I'm planning an animation film for children and it just supposed to be really fun. After dealing with the topic of depression I want some fun now!
Looking Like My Mother is a film from the Swiss director Dominique Margot. Her mother was manic depressive. In this film she talks about depression and manages to provide a good insight into her own experiences as a daughter of a depressive mother in 78 minutes.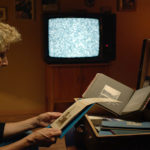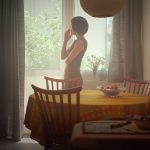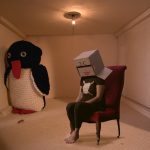 Through a thoughtful entanglement of animation, acting, old original pictures and interviews Margot manages to connect the reality of depression with the lust for life and including the audience into the topic. We experience an emotional transition and deepening thoughts which also stay after the screening.
The DOK-Spotters Marlon, Jelena und Leoni met Dominique Margot and talked to her about creating the film as well as emotional and creative aspects of her work.